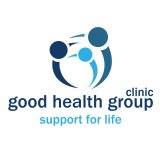 We are excited to join the diverse range of practitioners working out of the Good Health Group clinic in Brighton East.
We ran our first group TMLs (Transformational Movement Lessons) in the GHG studio last week. Feedback was wonderful, with people returning this week for more!
Join us at 7pm tonight (Thursday), or 11.30am on Saturday @ 333 Nepean Hwy, Brighton East.
Numbers limited so please reserve your place @ soniamaginnity@gmail.com.