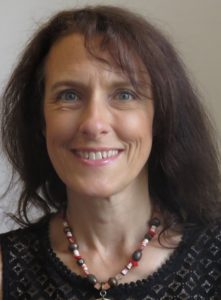 Sonia was born and bred in Melbourne. Her fascination with the brain and how we learn has been ever-present since childhood.
A Degree in Business Systems from Monash Uni launched her career in large corporates. But the desire to actually make a difference to people's lives led to smaller, then private businesses, where she revelled in creating effective systems, training, and teams.
After the birth of her daughter in 2003, Sonia started her first business as a freelance writer and business consultant, to give her the freedom to work from home and be with her family. Then in 2005, life was turned on its head with the birth of her first son, who was diagnosed with autism.
Wading through the disability system added a whole new dimension to Sonia's desire to make a positive impact in the world, seeing so many families facing the grief, challenges and uncertainty of raising a child with special needs. But it was only after reading a book suggested by her son's speech therapist, that she found the way to make that impact. The book was Kids Beyond Limits by Anat Baniel.
With her third child just starting school, Sonia embarked on the ABM NeuroMovement Basic Training and graduated in May 2017. Having also completed specialisations in Children's Mastery,Vitality & Anti-Ageing, High Performers, and Segment 5 of Children's Mastery, she is dedicated to making NeuroMovement accessible to families around Australia and beyond.